Recommended Chinese Characters Books
Last updated: June 2, 2020
Finding the right Chinese Characters book can be difficult. There are so many different options, and it can be hard to tell at a glance if a certain book will have the right approach for you. This article covers several recommended books and series that focus on teaching Chinese characters and vocabulary. From storytelling and visual aids to flashcards and more, these books all utilize different teaching methods to teach characters in an effective and in-depth way.
1. Learning Chinese Characters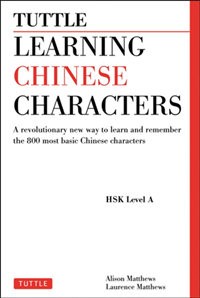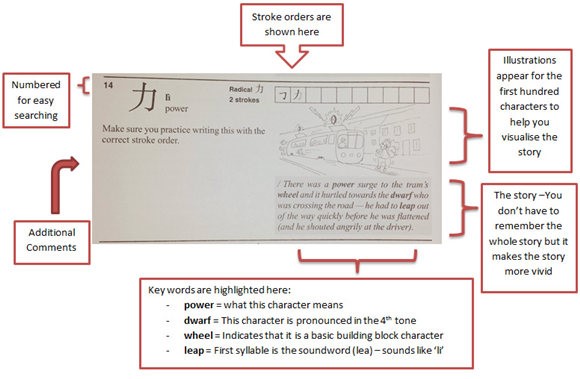 The way this book works is that it uses stories to help you remember both the meanings and pronunciations of Chinese characters. It first distinguishes the difference between 'basic building blocks' and 'composite' characters. Basic building blocks on their own mean one thing but when it's combined with another basic building block it forms a new meaning and this new character thus becomes a composite character. The characters are listed one by one in the book and the character, pinyin and English meaning is given. Then the story to help you remember this is written next to it. If you are struggling with your reading skills this is definitely a book worth investing in. Get to know more about it here.
2. Chinese Flash Cards Kit
Developed with HSK study and AP test-prep in mind, the front of Tuttle's Chinese Flash Cards give one Chinese character, a stroke order guide, four words and phrases, and look-alike alerts to help avoid confusion. On the reverse is as much information as a dictionary entry: Romanized pronunciation and English meanings, sample sentences for correct usage, plus helpful mnemonics and learning tips. An audio CD gives native-speaker pronunciations, and a handy organizing ring is the perfect way to keep the cards together when you're on the go. Whether at home or on the go, you can use these cards to learn several new characters every day and watch your knowledge develop rapidly over time.
3. Chinese for Kids
Set 1 : 10 themes: Family, Animals, Clothing, Colors, Face/Body, Fruit, Numbers, Shapes, Snacks, Toys.
Set 2 : 10 themes: Food, Verbs, Tableware, Art supplies, Feelings, Nature, Jobs, Furniture, Bedtime and a Surprise Delivery
As the Brain Child Award Winner, the set 1 & 2 of Chinese for Kids are good motivating of first readers for children ages 3-8 who are beginning to learn Chinese. Developed with teachers, the Spot Color Immersion Method combines simple sentences, humor, visual cues, repetition and context in just one line of text per page to help beginners learn vocabulary. Children soon read each page by themselves until they proudly finish their first little book in Chinese, then all 20, an achievement that builds confidence and motivates them to continue learning. Kids learn the correct pronunciation by listening to the online audio by a native speaker.
4. Chineasy Series

This essential companion to Chineasy includes 60 gorgeous full-color flashcards to practice and master the key characters of the revolutionary visual method for learning to read and write Chinese. Each flashcard features one large, bold Chinese character in pictogram on the front, along with its English translation. On the back, the pictogram is "unpicked" to display its actual Chinese character, and includes three compound words that use it.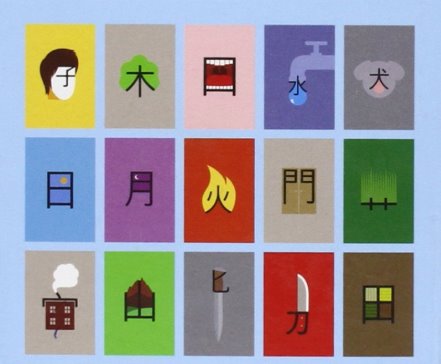 Chineasy: The New Way to Read Chinese
In Chineasy, the author teaches the key characters, called radicals, that are the language's foundation, and then shows how they can be combined to form new words and even phrases. Once you've mastered these key characters, you can practice your skills with three stories—a fairy tale, an Asian legend, and a contemporary fable—told using the radicals. With Chineasy, readers of all ages will be able to navigate a Chinese menu, read signs and billboards, and grasp the meaning of most articles in a Chinese newspaper.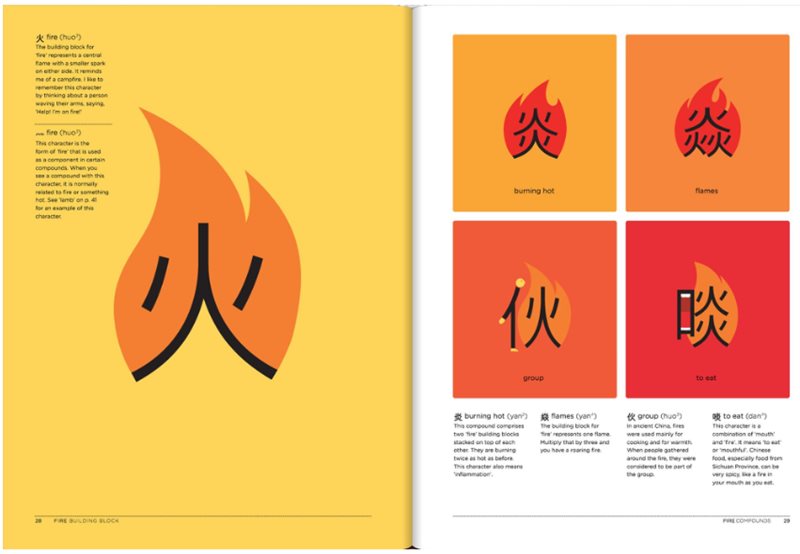 Chineasy for Children: Learn 100 Words
The book is organized by themes such as numbers, family, animals, and food, each section covering vocabulary within that topic. Stories about the development of characters and customs provide the perfect introduction to Chinese culture, while games and activities allow children to put into practice what they have learned. Subsequent spreads feature lively scenes that help children to recognize over 100 Chinese characters.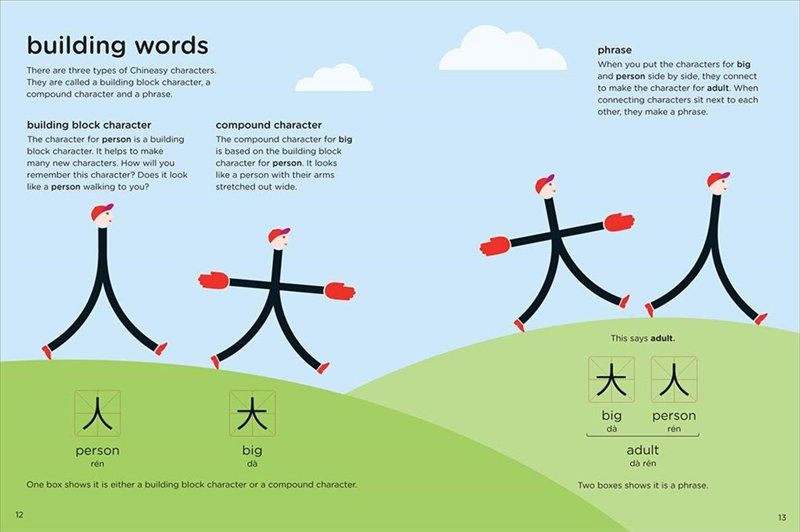 The essential pocket-sized Chineasy guide to characters, phrases, and culture for travelers makes learning Chinese fun and easy. ShaoLan's visual, building-block-style teaching method makes learning characters simple and fun: by learning common characters, readers can quickly grasp and communicate basic words and phrases while traveling.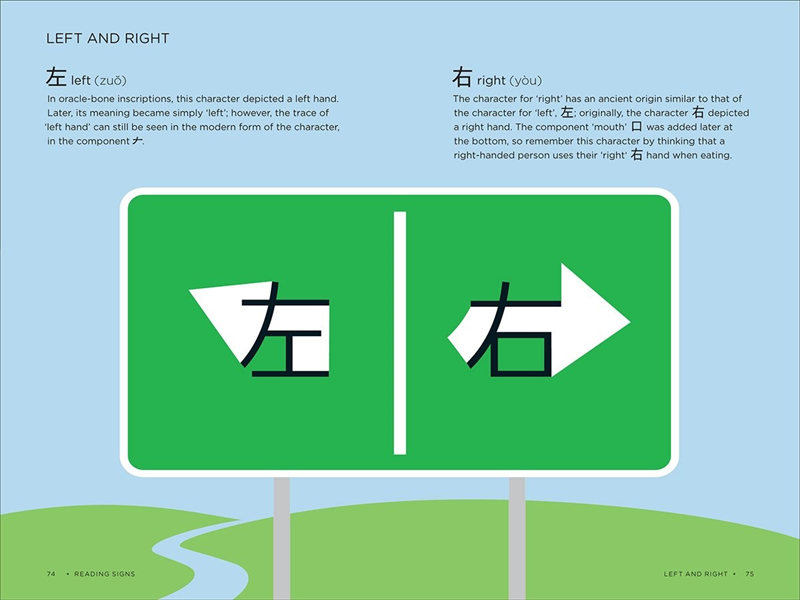 Not only recognizing the characters and words, there is also a workbook to help practicing your handwriting.