This series of courses is based on the classical Chinese textbook New Practical Chinese Reader. The main content is from the textbook, including conversation, vocabulary, and grammar.
The host teacher, Yoyo Ng, will go through the main texts and emphasize the key points and usage of certain words or phrases, as well as illustrate the rules of grammar in a very clear and understandable way. Besides the content of the textbook, she will also add several additional knowledge points in each lesson, such as lessons from cultural and language matters. The portions involving practice will also help students get more familiar with the content.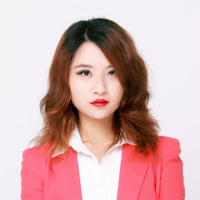 Your Instructor
Yoyo Ng is a language teaching master with more than 2000+ hours of online/offline teaching experience. She received her master degree of Teaching Chinese as a Foreign Language from Hong Kong Polytechnic University in 2016 and can speak Chinese, English, Cantonese and basic Korean. She taught students from European countries, North America, most countries in Asia Pacific, age range from 3 to 60. Her classes are very result-oriented and rich, helping students to understand the language and culture better even if they are not in China.