Check List: Do You Really Use All the Online Tools for Learning Mandarin?
Last updated: October 5, 2021
The development of internet technologies has been constantly changing the process of learning a foreign language, but are you sure that you use a maximum of the available online tools?
Please find below a useful checklist for Mandarin learners who are familiar with hi-tech. Take advantage of the WWW by using its "treasures" in your studies!
1. Online dictionaries
The invention of online dictionaries and electronic translators was some kind of "revolution" for all people in the world. However, they are particularly useful for those studying Mandarin.
Many foreigners prefer not to learn Chinese characters, and this causes a certain complexity in usage of printed dictionaries. While using online dictionaries, the only thing you should do to get the meaning and "pinyin" is to copy and paste a character. Some dictionaries even provide animation of the stroke order that allows you to learn writing easily.
2. Online libraries and textbook collections
There are lots of online libraries and websites where you can browse textbooks for free. Some publishing houses and authors run their own websites where you can read some chapters and figure out whether you want to buy the book or not. It doesn't matter where you live – you always have access to an enormous amount of stuff. Later, you can buy them on Amazon or other online bookstores.
3. Social media
If you need to boost your vocabulary and knowledge of grammar, there is no better resource than Mandarin-related pages on Facebook and similar regional networks. They are often run by native speakers and professional teachers, so you can really get many advantages for free.
Subscribe to as many theme pages as you can find. After that, their posts will appear in your news feed on a regular basis. Surprisingly, spending just 5 minutes per day may boost your proficiency in Mandarin.
More advanced learners may find Weibo and other Chinese social media websites handy. There you can find native speaking friends to practice your speaking and comprehension skills.
If you still hesitate to contact native-speakers, try your hand at theme groups on Facebook. There you can get advice from other students and experienced teachers.
4. Language exchange resources
Making a pen pal is a romantic but out-of-fashion way to train your language skills. There are still websites where you can find a friend for traditional mail exchange (Penpalsnow, InterPals Penpals). However, they are in strong competition with special networks for language exchange. On iTalki, Livemocha, and similar resources, you can find a Chinese friend who will help you to practice Mandarin.
5. Tools for improving writing skills
Writing is a tricky part of learning Mandarin. To make good progress, try Lang-8.com, or any other website where native speakers correct your posts. It is difficult to overestimate the value of native speakers' feedback on your piece of writing.
6. One-to-one lessons via Skype
Language exchange is very beneficial, but its big disadvantage is inconsistency. Those aiming to achieve high proficiency in Mandarin really need the help of a professional teacher. Thanks to Skype, and other similar software, you can connect with your tutor from any place on the planet.
There are two options – either hire a private tutor or take lessons in an online school. Hiring a teacher on Touch Chinese, AllMandarin, etc. is a very flexible way to learn, since you deal with one person and do not pay extra money. Online schools charge more, but they can provide a substitution if your teacher is absent. After all, buying a package of classes is a very good motivation: you have already paid quite a big sum, so you need to carry on learning!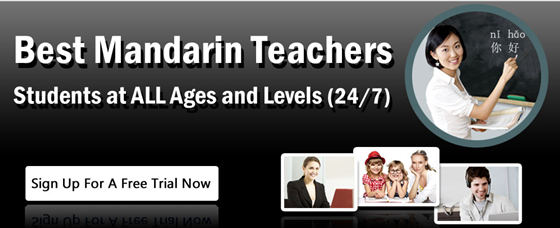 7. Use interactive languages courses
Chinesepod provides a great collection of interesting discussions and dialogues, as well as the possibility to learn new words and grammar. There are many interactive exercises that let you check yourself. I also like Busuu for adding elements of games and interactivity into the learning of Mandarin. This helps to stay involved in studies for a longer period of time. Some websites are integrated with Facebook, so you can share your results with your friends on social networks.
8. Online flashcards
You can either make your own or use other people's materials. The YellowBridge website has a big collection of flashcards from various textbooks. They are sorted carefully and may be browsed very quickly. Quizlet is a funny way to create your own cards and share them with your classmates and other people who learn Mandarin.

9. Download mobile app for learning Mandarin to your mobile device
Don't waste time when commuting back and forth! If you have a mobile device, use apps for learning Mandarin. There is a vast diversity of applications that allow you to review vocabulary and grammar when you have spare time. Download them to your tablet or smartphone and enjoy learning instead of procrastination. (Learn How to Study Chinese Bigrams with WCC Bigrams App)
10. Google search to check collocations
To write Mandarin well, it is not enough to know many words. It is also necessary to make right collocations and sentences. For example, say you are not sure about the usage of a noun and an adjective together. In this case, you can use …Google search. Add quotation marks around a collocation to tell Google to match that word precisely. See how many times it is used. For commonly used collocations and phrases, the number is usually impressive.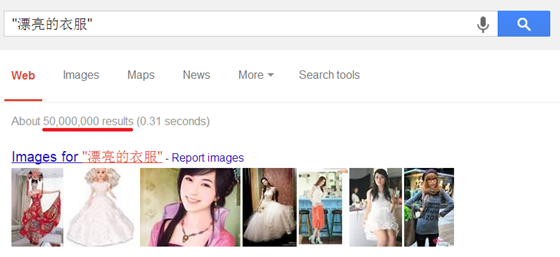 11. Online shopping: browse your favorite goods and learn new words along the way
You can make learning new words in Mandarin a bit more interesting and fun. Create your own vocabulary list based on new words found on e-commerce websites. The multiple images and a very well-structured intuitive interface of online shops are very handy. Here is how I have created a list of words for bags: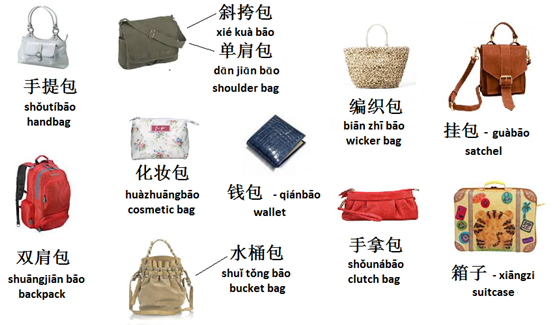 12. Google Images
Have you already realized the importance of visualization in learning vocabulary? Use Google Images to memorize new words. For advanced learners, this resource has a particular value for more precise translation of uncommonly used lexics.
13. Check pronunciation with special websites
If you are not sure in your pronunciation, use Google Translate or websites where you can listen to how a certain word should be pronounced.
14. Use multiple tools for learning writing in Mandarin
Skritter is one of the best in the collection of tools for learning how to write Chinese characters. When learning writing with your online teacher, use twiddla.com (an online board where you can write simultaneously and your partner will see what you are writing).

15. Listen to the radio and podcasts
Comprehension skills must be trained every day. The more you listen to Chinese speech, the more you understand. Choose your favorite podcast, or listen to the radio in Mandarin. Thanks to internet technologies, you have a large choice of channels and programs.
16. Watch videos with or without subtitles
On the web, you can find lots of videos and movies. Watching them helps you to improve comprehension skills. Subtitles are handy not only for understanding the meaning of the video but also for memorizing Chinese characters. This makes YouTube and other video collections particularly useful for learners of Mandarin. (Top Ten YouTube Channels for Learning Mandarin Chinese)
17. Learn songs by heart
Learning rhymes and songs in Mandarin is a good way of learning, and not only for kids. Similar to YouTube videos, KTV versions of beautiful Chinese songs have subtitles that teach you characters. Learning words and sentence patterns with poetry, and especially when accompanied by music, is much easier. After all, songs play an enormous role in the everyday life of Chinese people. It would never be a waste of time to learn the famous 朋友 song! Your Chinese friends will definitely appreciate this!
18. Run your own blog
There is no better way to practice writing skills and stay motivated in learning Mandarin than maintaining your own website or blog. You can either track your Mandarin studies or write about your everyday life, travel, hobbies, etc. At the very beginning, you may find it a bit challenging to write in Mandarin. However, after weeks of studies, you will find that your skills in Mandarin have improved significantly. If you are lucky enough to engage native speakers and Mandarin teachers, they will certainly point out your mistakes.
19. Use internet tools and calendars for time management
It is very important to learn Mandarin on a regular basis. Online calendars, time-managing apps, and various reminders are helpful for setting goals, planning activities, and tracking your success.
Read internet websites that watch out for the trends in online learning of the Mandarin language. The editors and contributors pick the best new tools and inform you about them.

What do you think? Have you used any online tools for learning Mandarin Chinese? Please leave your comments below.