Recognize Chinese Characters by Radicals
Last updated: May 4, 2022
This week, I have picked a set of Chinese characters that may be easily confused by beginners. In the picture below, you will see six pairs of characters. The symbols in the second and the fourth columns differ from those in the first and the third ones by the element called radical.
Radicals are graphical components under which characters are usually listed in dictionaries. They often indicate general meaning and can give you a clue to the character's meaning. For example, the radical 讠 [yán] in this particular case in the pairs below, means "speech". So the characters, which have a radical are mostly related to verbal communications.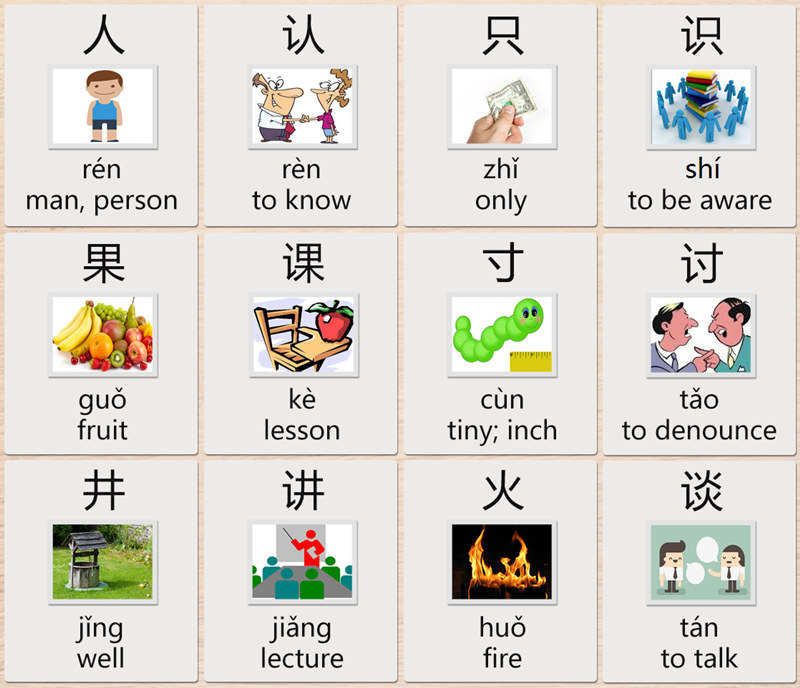 Besides those listed in the picture there are also:
说 (shuō) – to speak, to talk
语 (yǔ) – spoken language
话 (huà) – words, expressions, phrases
Other elements of Chinese characters may be phonetic components. Look at the pinyin of the following Chinese characters and observe how similar their pronunciation is:
人 (rén) – 认 (rèn)
只 (zhǐ) – 识 (shí)
However, don't completely rely on the resemblance! There are many other characters that look similar but sound completely different.
Some advice, in order to memorize Chinese characters better and faster, it may be useful to create your own lists of Chinese characters that differ from each other by the radical. Let's look at the example of 八 and 人. Many have trouble distinguishing 八 (see the first post in this series) and 人may be tricky. Look at them close together and remember how they are written:
Radical are very important in learning Chinese characters and it will be best to memorize radicals to help learn quicker. You will see a lot of repetition that will help you remember what the radical means, but remember the meanings and the phonics aren't always the same with each character. Take these tips into consideration and keep learning!