Last updated: May 4, 2022
This week, let's review some of the characters that we've already learnt in previous lessons. To keep it interesting, I have decided to introduce you to "上大人 (shàng dà rén)."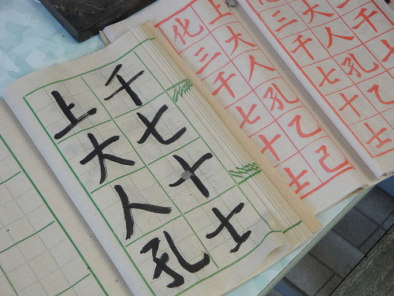 Once, Chinese school students were encouraged by their teachers to write these characters in their copybooks and on their calligraphy-practice worksheets (描红纸 – miáo hǒng zhǐ).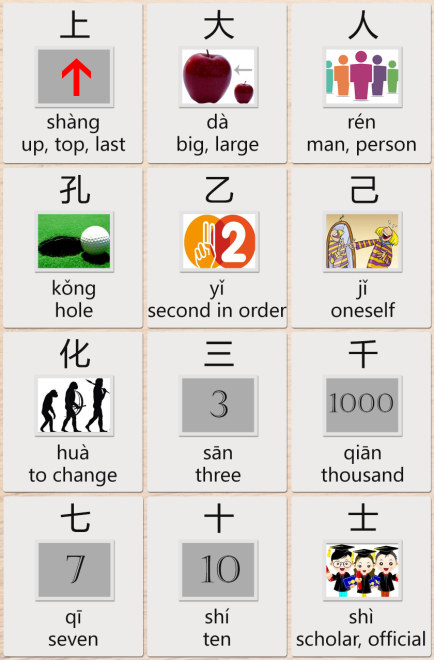 Altogether, they have no special meaning: they're purely a collection of characters used to practice Chinese writing skills, as the stroke order is rather easy. It may be helpful for you to also use this array of words to learn as a beginner (or teach your children the basics of reading and writing!).
Can you spot the characters that we already learnt?
Kong Yi Ji: Another Meaning
Try to read aloud the second line of the 上大人set. It sounds like "kǒng yǐ jǐ," which is also the name of the main character of a story written by the famous Chinese writer 鲁迅(Lǔ Xùn).
Kong Yiji is a name of a student who wants to become an official but always fails his Imperial Examinations. He makes money from copying manuscripts, but he sometimes steals the writing equipment, for which he is often beaten up. Whenever he has money, he drinks wine at a local inn.
One of the common opinions of historians is that the story's author wanted to express the sadness of students at the end of the 19th century.
Try handwriting the above sheet on your own, and share your attempt with us in the below comments!