Top Ten YouTube Channels for Learning Mandarin Chinese
Last updated: March 9, 2020
YouTube is packed full of great content for learning Mandarin Chinese. You can find video lessons that cover a wide range of subjects, and they are totally free.
(Update: DigMandarin has also collected many high-quality videos from YouTube to save your time, check the free video lessons . )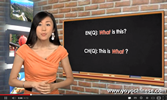 #1: YangYang – Based in the U.S. but of Chinese descent, YangYang consistently delivers high-quality Chinese learning videos. With professional presentations, effective teaching methods ,and concise explanations, Yangyang does a great job of teaching Mandarin. She covers topics such as grammar, Pinyin, and important Chinese basics. Finding really high quality Chinese learning videos online is always tough, but Yangyang is right up there in providing the best of these kinds of videos. You can also find more of her video lessons on YoyoChinese.com.
#2: Mandarin MadeEZ by ChinesePod – ChinesePod has had a good reputation for about 10 years now. The main host has changed from Jenny to Fiona Tian. From beginners` videos to survival series, this YouTube channel is always trying to make new content. All of their videos are not very long–from 15 seconds to 10 minutes–which is perfect for learning with your free time. If you are also a big fan of live streaming, you can also join Fiona`s live streams to communicate directly with ChinesePod.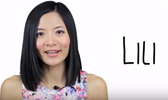 #3: ChineseFor.us – ChineseFor.us is hosted and run by Lili, who lives in the US and focuses on teaching through video. Her courses include pronunciation, characters, and a how-to-say series. Now she is making a course based on HSK. Her teaching style is repeating the target content several times to make sure you are engaged and will remember her lessons.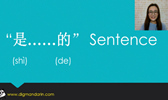 #4: DigMandarin – DigMandarin does not mainly focus on making videos on Youtube, but you can always find newly released Chinese courses or introductions about Chinese learning on their YouTube page. What`s more, since DigMandarin is a comprehensive platform, the videos are made by various Chinese teachers in systematic ways. Thus, you can always find the type of course which can fit your taste and learning abilities. You can find more high quality Mandarin Chinese learning video courses on their site.
#5: Chels teaches Chinese – Chels is really a unique character in the Chinese teaching world. There are various types of videos, but grammar explanation, vocabulary learning, and Chinese slang & phrases are where she puts in the effort. She is very funny and uses exaggerated expressions to impress you. This makes learning Chinese with her easier and more relaxed.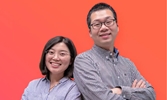 #6: GoEast Language Center – Looking to go beyond the words and expressions taught in textbooks? Well, these videos are worth watching. One of their playlists is called Beyond Class. They have over a hundred short videos that focus on teaching you mandarin words that you won't learn in a class but are frequently used by Chinese people in their daily lives. Each video illustrates one word with a mini drama, which is entertaining and fun. It only takes 1 or 2 minutes to learn a new word in your spare time. Why not?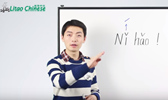 #7: Litao Chinese  – We recommended this channel in the post the most recommended online Chinese courses. Their videos are based on HSK and are now already up to level 2. It`s quite systematic, and serious learners can benefit from them since it`s all about language learning. Recently, they also made some AskLitao videos to answer some frequently asked questions.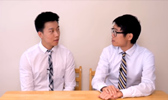 #8: Chinese Zero to Hero – Although also focusing on HSK content learning just like other channels, this YouTube page still stands out. This channel shows two Chinese men explaining grammar points according to the HSK requirements. The grammar points coverage is wider than many of the other Chinese teaching YouTubers. You can find some explanations on their page which are less mentioned by others.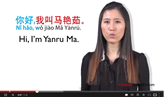 #9: ChineseClass101 – Do you want to learn Chinese in three minutes? ChineseClass101 supplies various Chinese learning videos, and one of them is about how to learn Chinese in three minutes. There are several basic simple sentences that the teacher, Ma Yanru, explains in detail. They also have special vocabulary learning videos. It's a very simple way to learn; different pictures are shown, along with their pronunciation, making it a good resource for kids to learn new words. Their travel videos are very useful as well, and they give you a tour of some places, and even include survival skills.
#10: Mandarin Corner – One of the obvious features of Mandarin Corner is the diversity of the video topics, such as HSK, vocabulary, reading, talking, surviving, and even translations. The other outstanding feature is the teaching style. The teacher uses casual conversations which may be used in real life so as to teach the viewers in a practical way. The Chinese and English subtitles also help learners understand the content easier. From their videos, you can experience various role playing while learning new vocabulary which may not be found in the regular textbooks.