Top Ten YouTube Channels for Learning Mandarin Chinese
Last updated: June 22, 2022
YouTube is packed full of great content for learning Mandarin Chinese. You can find video lessons that cover a wide range of subjects, and they are totally free.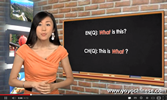 #1: YangYang – Based in the U.S. but of Chinese descent, YangYang consistently delivers high-quality Chinese learning videos. With professional presentations, effective teaching methods ,and concise explanations, Yangyang does a great job of teaching Mandarin. She covers topics such as grammar, Pinyin, and important Chinese basics. Finding really high quality Chinese learning videos online is always tough, but Yangyang is right up there in providing the best of these kinds of videos. You can also find more of her video lessons on YoyoChinese.com.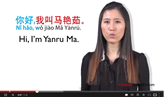 #2: ChineseClass101 – Do you want to learn Chinese in three minutes? ChineseClass101 supplies various Chinese learning videos, and one of them is about how to learn Chinese in three minutes. There are several basic simple sentences that the teacher, Ma Yanru, explains in detail. They also have special vocabulary learning videos. It's a very simple way to learn; different pictures are shown, along with their pronunciation, making it a good resource for kids to learn new words. Their travel videos are very useful as well, and they give you a tour of some places, and even include survival skills.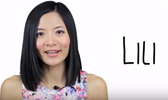 #3: ChineseFor.us – ChineseFor.us is hosted and run by Lili, who lives in the US and focuses on teaching through video. Her courses include pronunciation, characters, and a how-to-say series. Now she is making a course based on HSK. Her teaching style is repeating the target content several times to make sure you are engaged and will remember her lessons.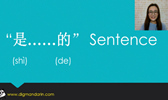 #4: DigMandarin – DigMandarin does not mainly focus on making videos on Youtube, but you can always find newly released Chinese courses or introductions about Chinese learning on their YouTube page. What`s more, since DigMandarin is a comprehensive platform, the videos are made by various Chinese teachers in systematic ways. Thus, you can always find the type of course which can fit your taste and learning abilities. You can find more high quality Mandarin Chinese learning video courses on their site.
#5: ShuoshuoChinese – With over years of experience as a Chinese teacher, Shuo shares her expertise and unique perspective on her YouTube channel, Shuoshuo Chinese. Her lessons aim to provide a complete understanding of Chinese language and culture by building a rich and authentic vocabulary. In addition to teaching new words that aren't included in most textbooks, she also helps students unlearn words and phrases that Chinese people don't actually use. Shuo is a very personable teacher, her videos feel just like a one-on-one session with a tutor. You can get to know her better through interviews and vlogs, which are also excellent listening practice. If you're looking for content that is authentic and engaging, you've come to the right channel.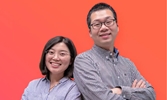 #6: GoEast Language Center – Looking to go beyond the words and expressions taught in textbooks? Well, these videos are worth watching. One of their playlists is called Beyond Class. They have over a hundred short videos that focus on teaching you mandarin words that you won't learn in a class but are frequently used by Chinese people in their daily lives. Each video illustrates one word with a mini drama, which is entertaining and fun. It only takes 1 or 2 minutes to learn a new word in your spare time. Why not?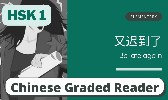 #7: MandarinBean  – You may already be familiar with Mandarin Bean's graded reading content from their website. You may also know that the content on their website also features full audio, which allows you to listen along as you read. Well, in early 2022, Mandarin Bean launched their official YouTube channel, where you can discover high-quality graded audio content. Organized by the HSK level, their channel offers content for all learners, from absolute beginners to advanced students. Each video lasts about 5-10 minutes and briefly explains a topic of interest using level-appropriate vocabulary and sentence structures at regular speed and slower speed. It is an excellent supplement to any learner's regimen, allowing you to practice listening comprehension and get familiar with hearing new vocabulary words in context. Besides, they also provide the corresponding reading comprehension exercises in each episode. And, if you don't have YouTube premium, you can also go to their website and download these lessons to listen to while you're on the go. Overall, this channel is just another way to discover Mandarin Bean's top-notch graded reading and listening content.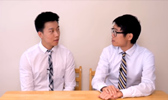 #8: Chinese Zero to Hero – Although also focusing on HSK content learning just like other channels, this YouTube page still stands out. This channel shows two Chinese men explaining grammar points according to the HSK requirements. The grammar points coverage is wider than many of the other Chinese teaching YouTubers. You can find some explanations on their page which are less mentioned by others.
#9: ChinesePod – ChinesePod has been one of the most popular and reputable Chinese learning channels on YouTube for about 10 years now. They offer many different series hosted by a variety of teachers, including Question Time with Rebecca and Daily Characters with Carly. From newbie lessons to their survival series, this YouTube channel is always trying to make new and unique content. All of their videos are fairly short– anywhere from 15 seconds to 10 minutes–which is perfect for getting in some studying during your free time.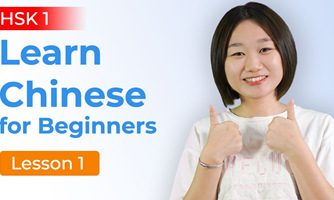 #10: Everyday Chinese – With nearly 350k subscribers, Everyday Chinese is one of the most popular Chinese learning channels on YouTube, and with good reason. Their lessons go beyond teaching basic vocabulary and grammar. They introduce interesting cultural points, explain complex grammar concepts, and teach useful, authentic vocabulary. Most of their content is directed at different HSK levels. There are also videos that focus on sharpening specific skills, such as writing and pronunciation. In many of the areas you want to work on, Everyday Chinese has content to help you improve your language skills in the process.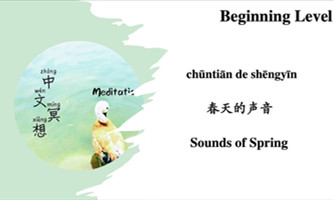 # Honorable Mention : Meditation for Chinese Learners – Immersion is one of the best methods for learning a new language, and Meditation for Chinese Learners is a new channel (started in 2021) dedicated to creating immersive and relaxing experiences. Their channel offers short meditations, narrated in Chinese, for a variety of proficiency levels. Crafted by a team of very professional Chinese teachers, each video includes relevant vocabulary and sentence structures. You can even view the full script and a list of vocabulary words in the video's description. The teachers speak softly and clearly, which not only creates a calming atmosphere but also makes the content easy to follow. Each lesson is also enhanced by gentle music and ambient sounds. It's easy to just sit back, unwind, and let your listening practice be a calming experience.