Popular Chinese Slang Collection — Part 2
Last updated: November 25, 2015
#6 基友
基友 is a trending slang term that refers to gay men or relationships. 基is from the "g" from "gay". Most recently, it has also been used to refer jokingly to close (straight) male friends, as well as video game partners.
e.g Those two always play sports and games together. A real bromance!
他们俩总是在一起打球,游戏。真是好基友!
(tāmenliǎ zǒngshì zàiyīqǐ dǎqiú ,yóuxì 。zhēnshì hǎojīyǒu!)
#7 交朋友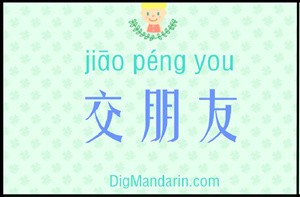 交朋友 means " to make friends". If you want to close relationship with each other, you can try to mention this phrase.
e.g  Let`s make friends!
  我们交个朋友吧!
(wǒmen jiāo gè péngyou ba !)
#8 好久不见
Long time no see. Have not seen for a long time. Typical Chinese greeting.
e.g   Long time no see. How have you been?
       好久不见,你过得好吗?
       (hǎojiǔbújiàn ,nǐ guò dé hǎo ma ?)
#9 纠结
纠结 is one of the most popular oral Chinese sayings recently. Originally, it means many plants have wound together and are impossible to separate. So now it means we do not know how to solve the problem and can`t make a decision.
e.g  Tell him don`t hesitate any more!
       告诉他别纠结了!
       (gàosù tā bié jiūjié le!)
#10 (不)靠谱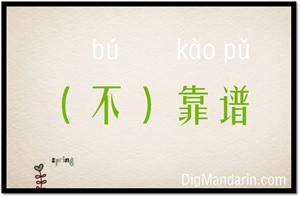 (不)靠谱 means (un)reliable/(un)trustworthy. It`s a very humorous saying.
e.g     Dear, you are too reliable!
         亲爱的,你太靠谱了!
         (qīnàide,nǐ tài kàopǔ le !)